Licensing Agreement for A350 nacelle tooling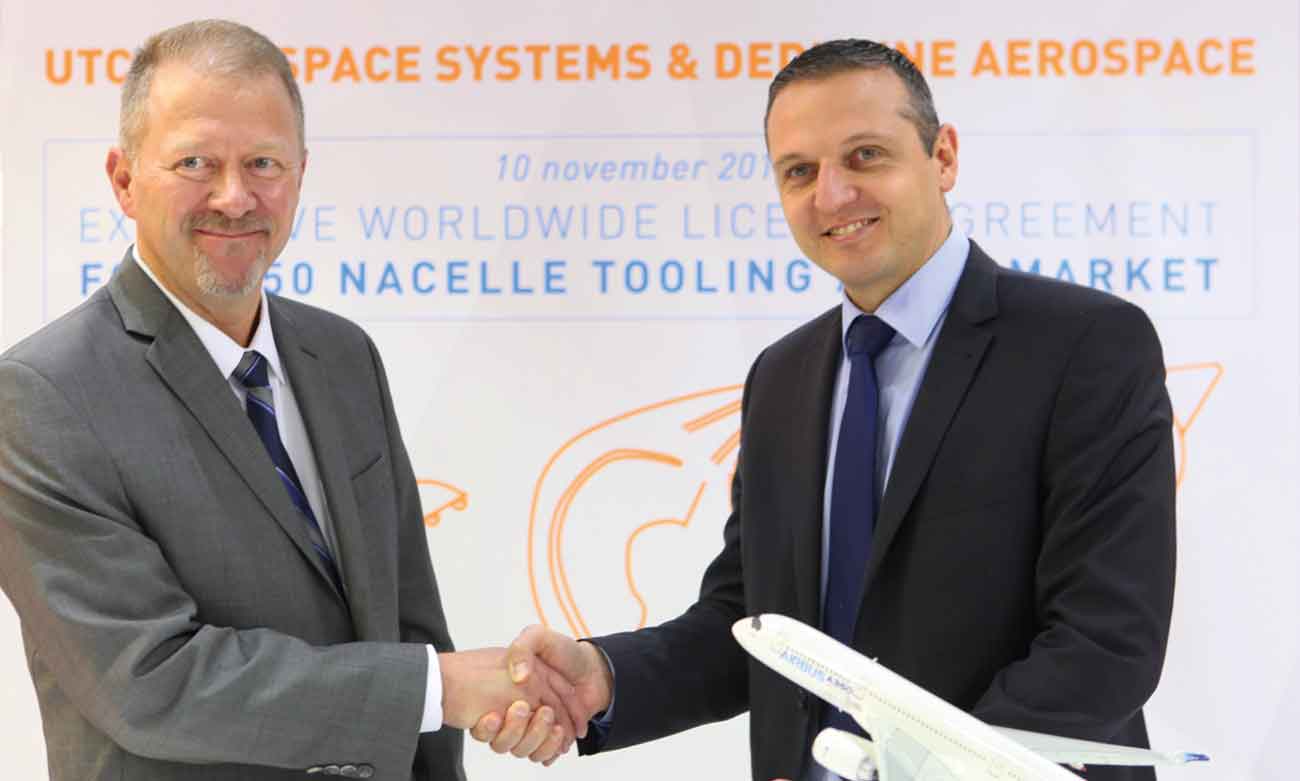 Dedienne Aerospace is pleased to announce the signing of a Licensing Agreement with UTC Aerospace Systems on the 10th of November 2015. Dedienne is UTC Aerospace Systems licensed sole provider for the sale and service of the A350XWB Nacelle GSE.
"Our primary commitment is to provide our customers with top-level quality of products as well as premium customer service and support." said Cédric Barbe, CEO of Dedienne Aerospace.
Our Dedienne Aerospace's team is now ready to guide and support your A350XWB GSE tooling requirements and any further maintenance operations.
"We at UTC Aerospace Systems are focused on providing operators with exceptional service and product support. That's why we're pleased to have a licensing agreement in place with Dedienne Aerospace. We believe their experience and expertise with ground support equipment and their ability to support operators globally will be a great benefit to the A350 XWB fleet," said Paul Snyder, vice president, Aerostructures Aftermarket Services.
Picture: Mr. Paul Snyder (VP and General Manager Aftermarket UTAS) and Cédric Barbe (CEO Dedienne Aerospace) at the signing of the agreement at Dubai Airshow, 2015, Dubai, UAE