Civil tooling — Ground Support Equipment
GSE tooling
expertise
Taylor-made GSE solutions for your daily maintenance
User-friendly, reliable, and multi-purpose, our large range of Ground Support Equipment is customer-oriented. Tripod-jacks, axle-jacks, towbars, servicing carts, fluid dispensers, access platforms and nitrogen/ oxygen solutions, at Dedienne Aerospace you will find all the GSE you need for your daily maintenance use. For special needs, our engineering department will design the state-of-the-art solution you are looking for. To ensure that the products are serviceable at all times, spare parts are available in stock.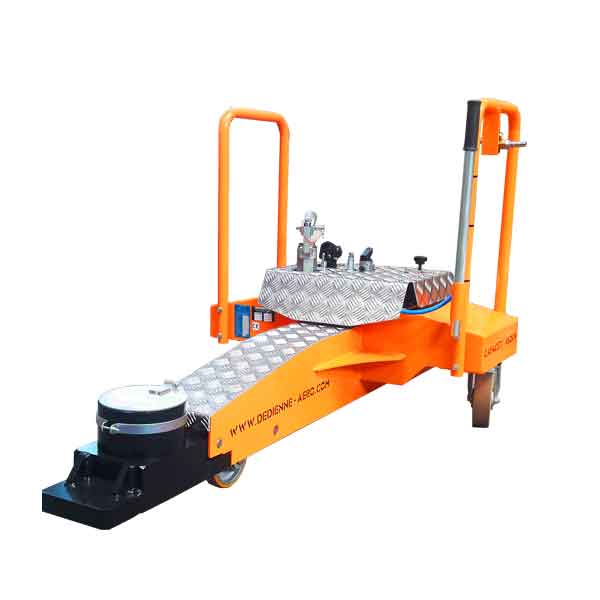 Axle Jack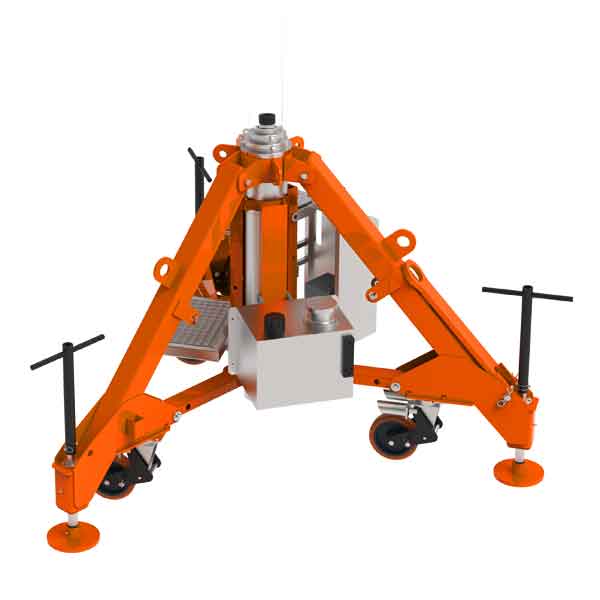 Tripod Jack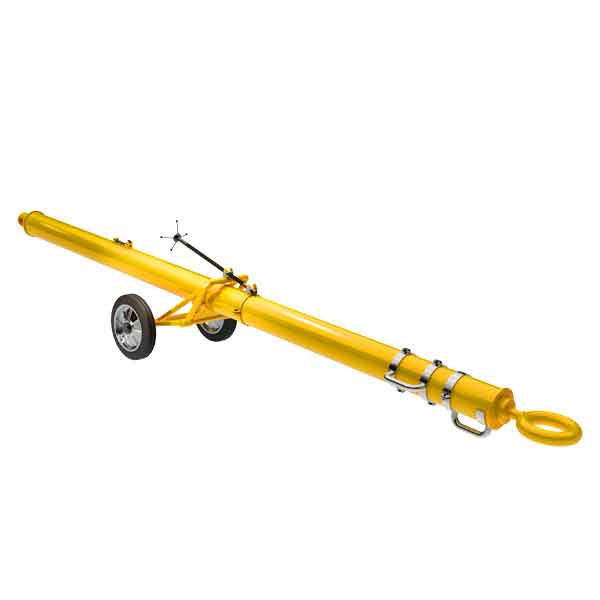 Towbar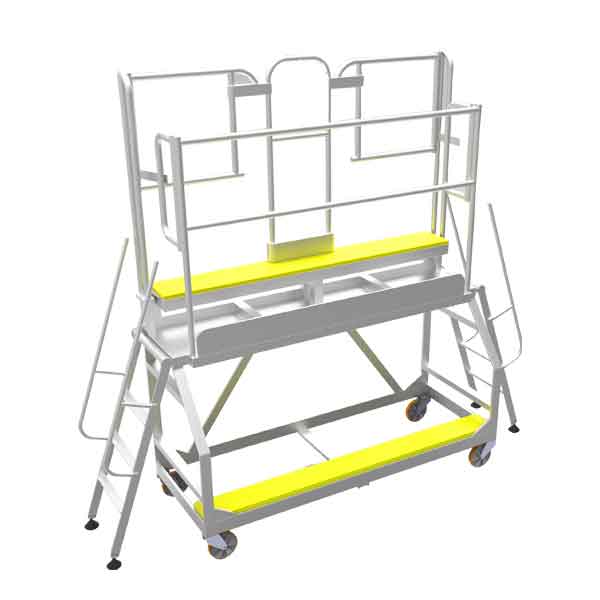 Access Platform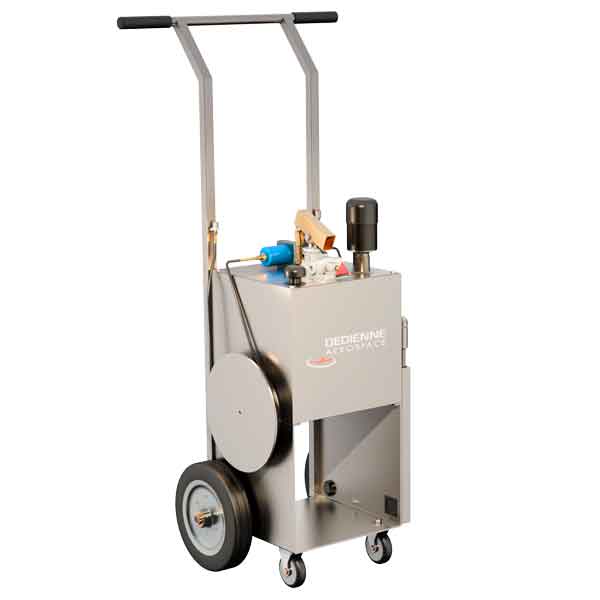 Fluid Dispenser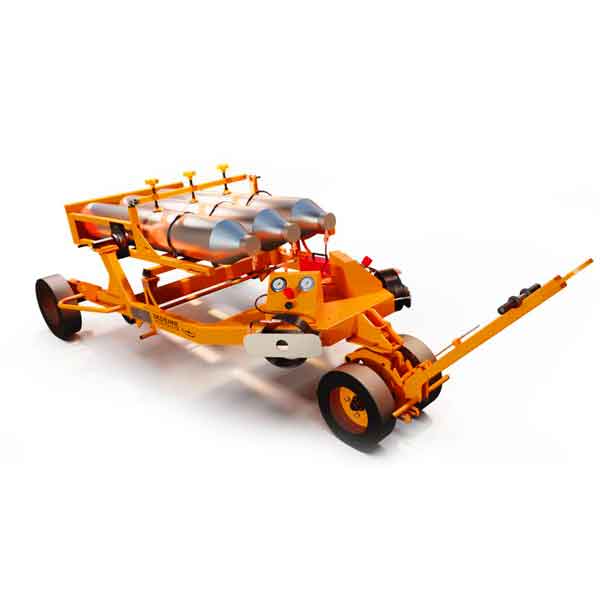 Nitrogen Solution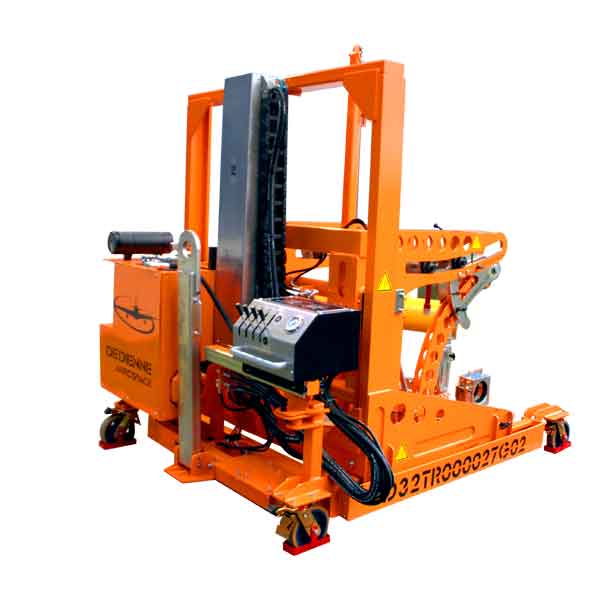 Landing Gear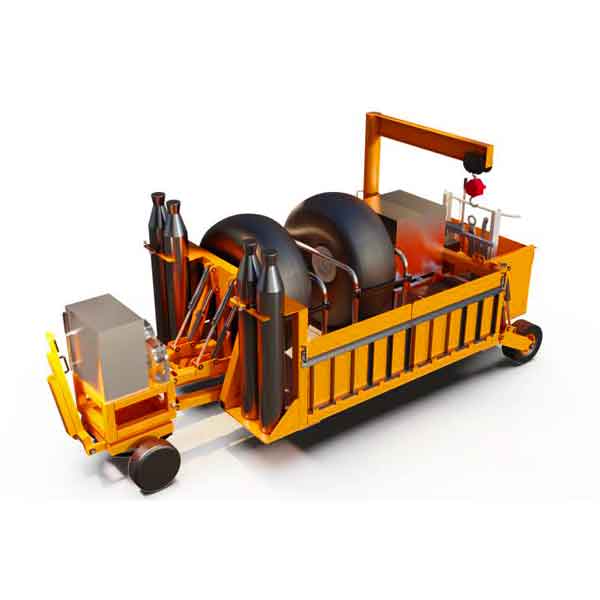 Servicing Cart
Ground support equipment
Axle

Jacks

Our axle-jacks can suit a large range of aircraft applications. There are fast and easy-to-use solutions to assist in changing wheels, performing brake service, servicing wheels, and other procedures in which lifting the main or nose landing gear is necessary.
Standard Axle jack
Portable Axle jack
Towable Axle jack
Recovery / Cantilever Axle Jack
Capability : 0 to 200 T
Ground support equipment
Tripod

Jacks

The design and manufacture of high quality aircraft tripod jacks is one of Dedienne Aerospace's key skills. Our tripod jacks can be used on nearly all types of aircraft and can be easily adapted to meet customer requirements. Robust and user-friendly products, of high quality manufacturing and design, have made our tripod jacks the obvious choice for maintenance centers and MROs around the world.
Narrow body tripod
Wide body tripod
Nose tripod
Wing tripod
Tail tripod
Tail stanchions
Standard version
Electric version
Capability: 0 to 200T
Taylor-made requests on demand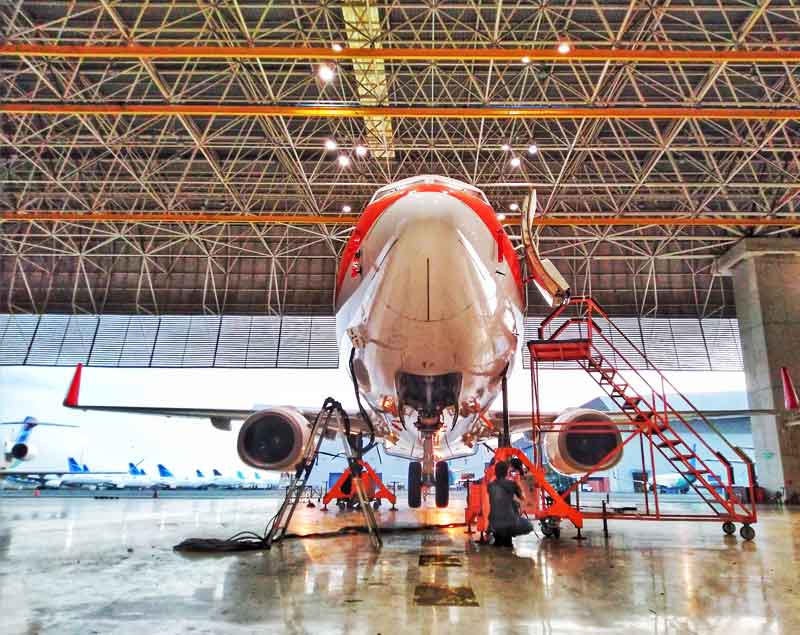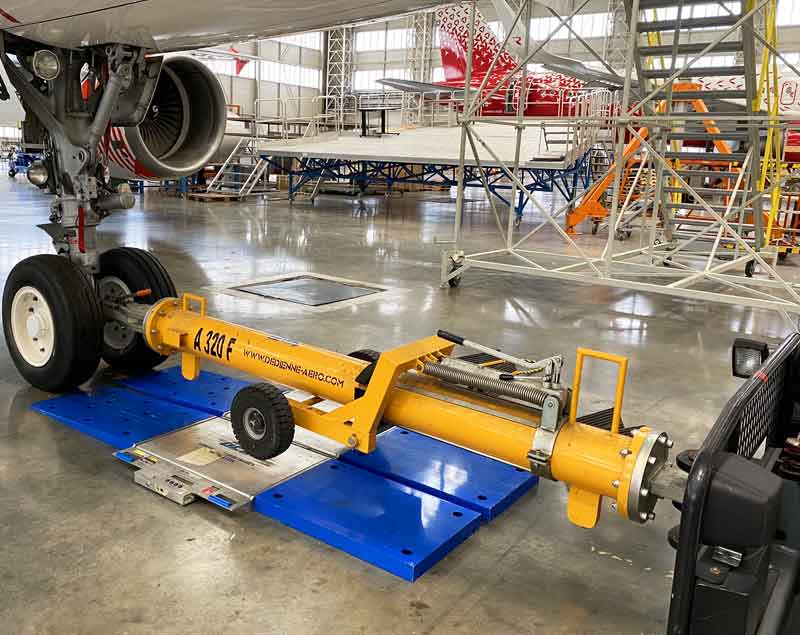 Ground support equipment
Towbars
For repositioning aircraft in a hangar or on the ramp, towbars are a GSE must-have! Our towbars are suitable for all types of aircraft. Their application is simple, effortless and well-thought out for daily use.
Polyvalent tow bar
Polyvalent tow bar with shock absorber
A large range of tow head 
Capability: 0 to 500 T
Ground support equipment
Access

Platforms

We can supply fully tailored access platform systems that suit individual client specifications for maintenance or inspection. Our platforms provide efficient and safe access to a large variety of aircrafts and engines. They are capable of being used alone, or can be quickly linked to other modules to form longer, larger work platform systems. To ensure that our access platforms are serviceable at all times, spare parts are available in stock.
Engine access platforms
Aircraft access platforms
Taylor-made access platforms on request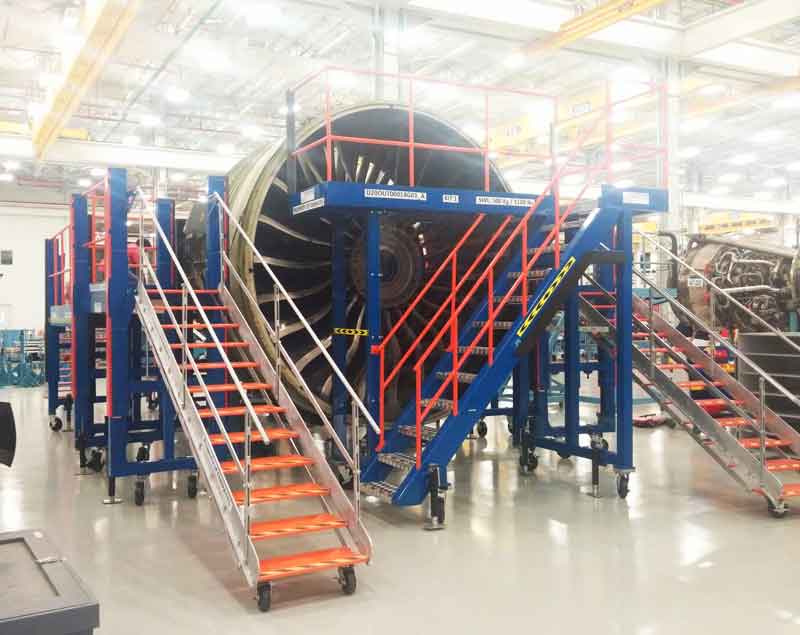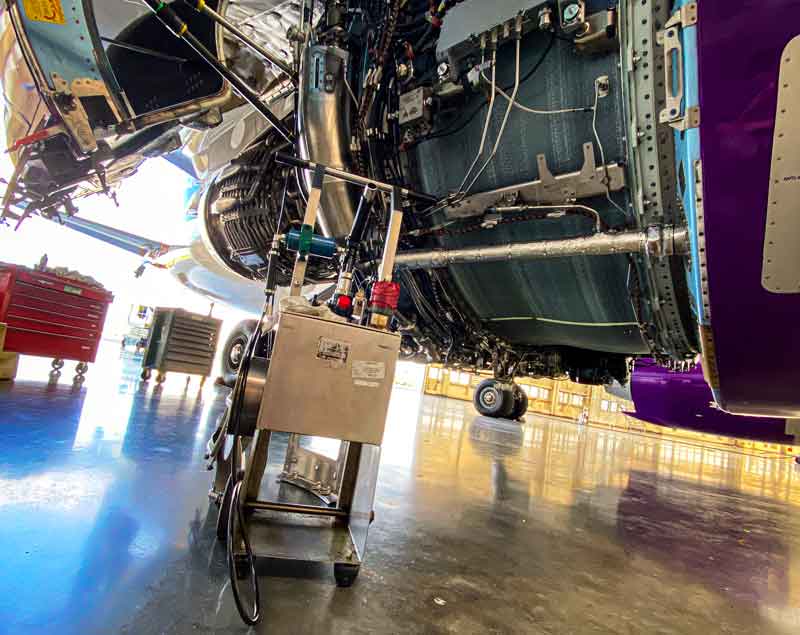 Ground support equipment
Fluid

Dispensers

We propose a wide range of fluid dispensers for aircraft hydraulic tanks, engines, APUs, CSDs, landing gear struts, actuators, and many more.
Ground support equipment
Nitrogen

Solutions

We offer you a large range of solutions for nitrogen and oxygen handling. Thanks to many years of experience and continual research and development, our products are always technologically up-to-date. Discover the nitrogen backpack, our latest innovation that will make your aircraft maintenance much easier. To ensure that our GSE products are serviceable at all times, spare parts are available in stock.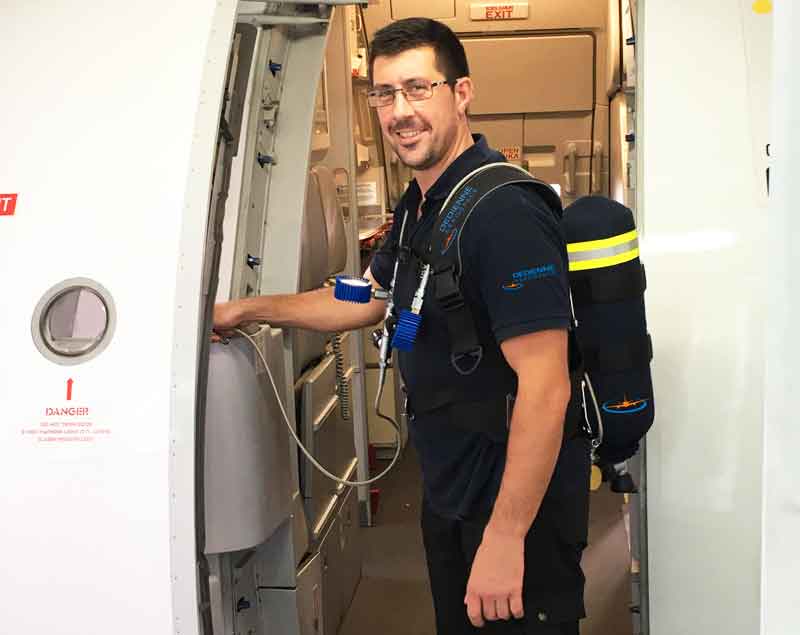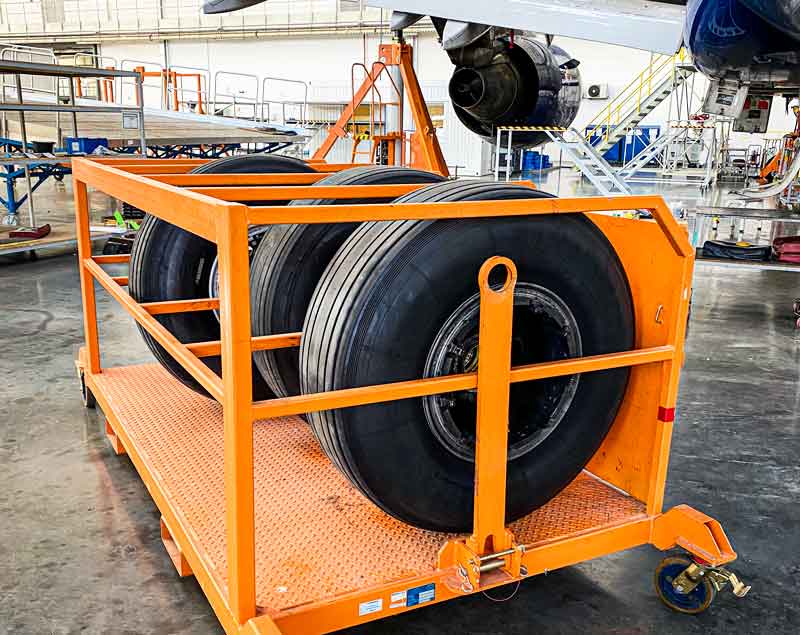 Ground support equipment
Servicing

Carts

User-friendly, our aircraft service trolleys and carts provide high maneuverability and make all your maintenance tasks effortless: loading and unloading of axle jacks and brakes, wheel transportation, and many more.
Ground support equipment
Landing

Gear

The landing gear is the airplane's principal support during landing, and mainly consists of the shock absorber, the wheel/s, the brake system, the turning system, and the undercarriage retractile system, etc. It is used to absorb the energy of the landing impact so as to minimize the loads transmitted to the airframe. We offer a wide range of precise and accurate tooling for landing gear for every type of aircraft.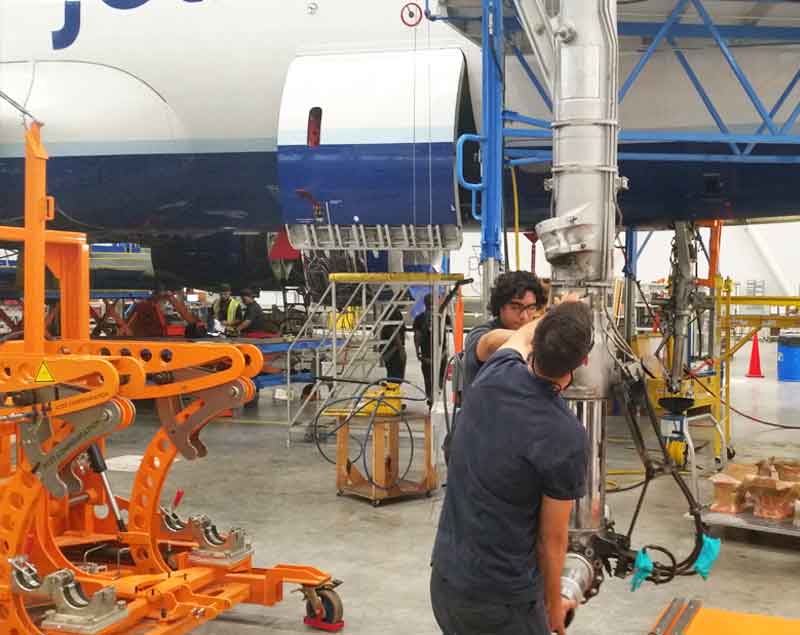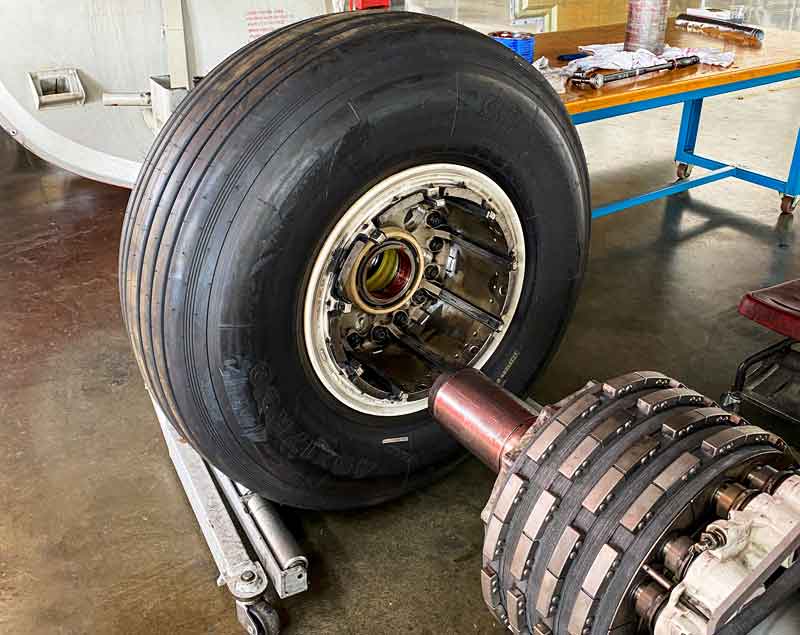 Ground support equipment
Wheels

& Brakes

We offer a cost effective solution for the fast, safe, and easy removal and fitment of aircraft wheels and their associated brake packs. To ensure that our products are serviceable at all times, spare parts are available in stock.
Adjustable for all wheel sizes
Universal wheel & brake change dolly
Ergonomic and quick wheel change
contact us
Ground

Support

Equipment

We will be happy to supply any further information you may require concerning the Ground Support Equipment Solutions.