Tooling Services — Periodic Certification
The safe serviceability guarantee
of
your
tooling
From precision equipment calibration to periodic load testing
As an OEM licensed company, we are proud to be your best choice for periodic certification. From calibration to periodic load testing, we have Service Centers all around the world. We are the professional tooling expert who can complete the full certification of your tooling and guarantee the safe serviceability of a tool.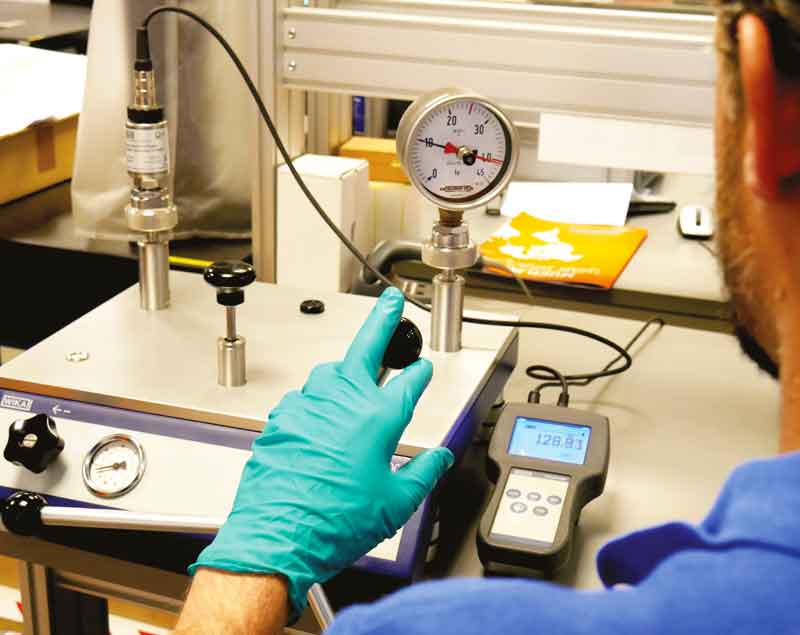 Periodic certification
Precision
Equipment
Calibration
Dynamometers, comparators & manometers are industrial components mounted on tooling for accurate readings of critical values (e.g. pressure, deformation, and force). Calibrating these components is the first step in a complete tooling recertification. It should always be followed by testing (e.g. load testing, pressure testing) for the overall certification of the tool.
Periodic certification
Dynamometer

Calibration

In order to reduce TAT, all dynamometer calibrations are done in our certified laboratories at any of our facilities worldwide. The calibrated dynamometers are then mounted onto the relevant tool for load testing and final certification. A calibrated dynamometer is the first step, and not the only step, for full certification of a tool.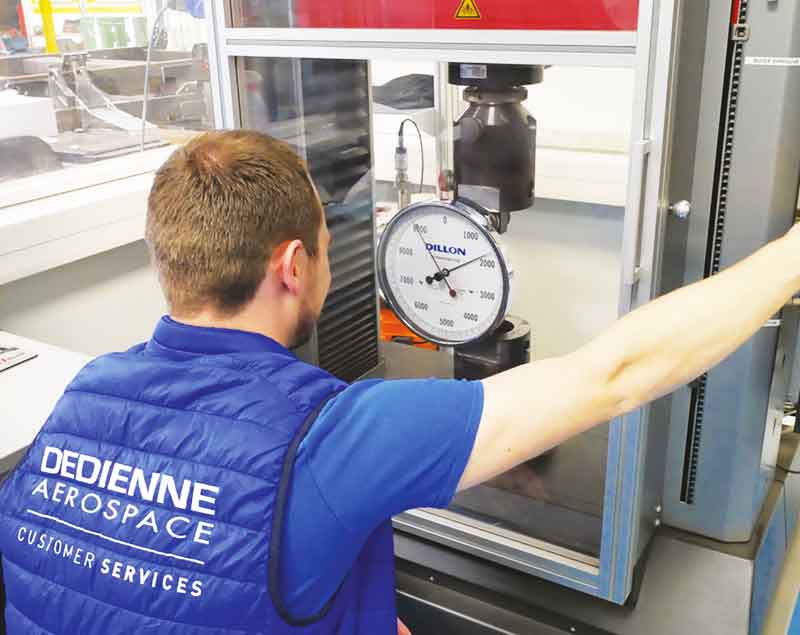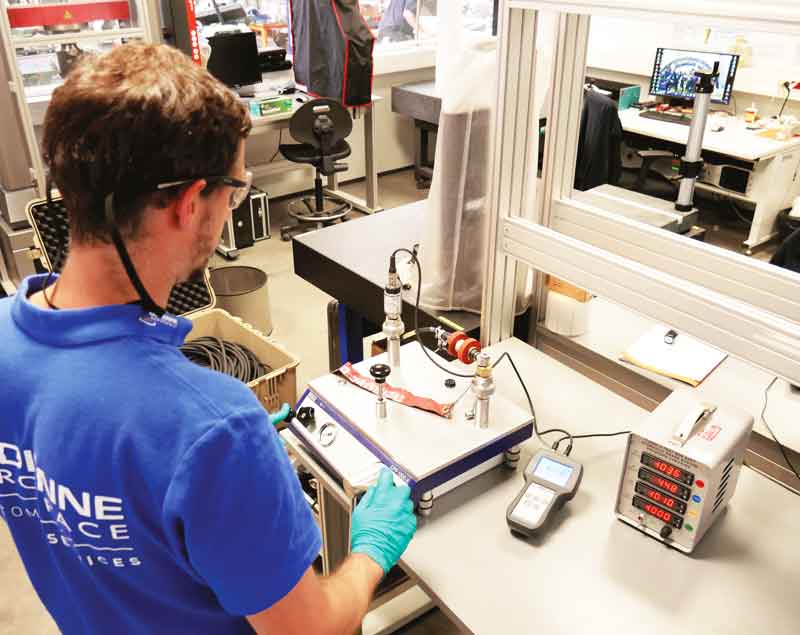 Periodic certification
Electronic

Calibration

In our own workshop or on site at our partners' locations, we are able to carry out electric and electronic calibration. This includes continuity tests, calibration of electronic measuring equipment, and calibration of digital gauges and load cells. Electric/electronic calibration is not the only step in certifying a tool. Additional calibrations or tests may be necessary. Only a professional tooling expert knows how to complete the full certification and guarantee the safe serviceability of a tool.
Periodic certification
Periodic
Load
Testing
Most GSE and tooling requires mandatory periodic load testing or recertification after repairs or an upgrade. Due to its OEM licenses and partnerships, we have all the necessary test jigs to carry out the required load tests. Our France 0-200T test bench allows us to extend our load test capacities to heavy and large tooling such as engine stands and tripod jacks. As official OEM licensee, we have test jigs and dummy engines that match actual situational circumstances. Some tests can also be done on our customer's site.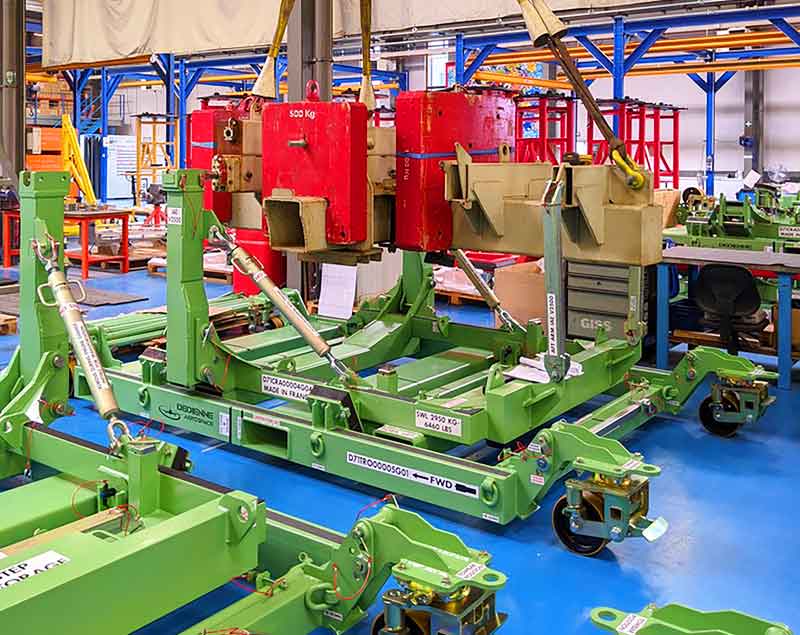 contact us
Periodic
Certification
We will be happy to supply any further information you may require concerning the Periodic certification Services.