Licensing Agreement for CFM LEAP tooling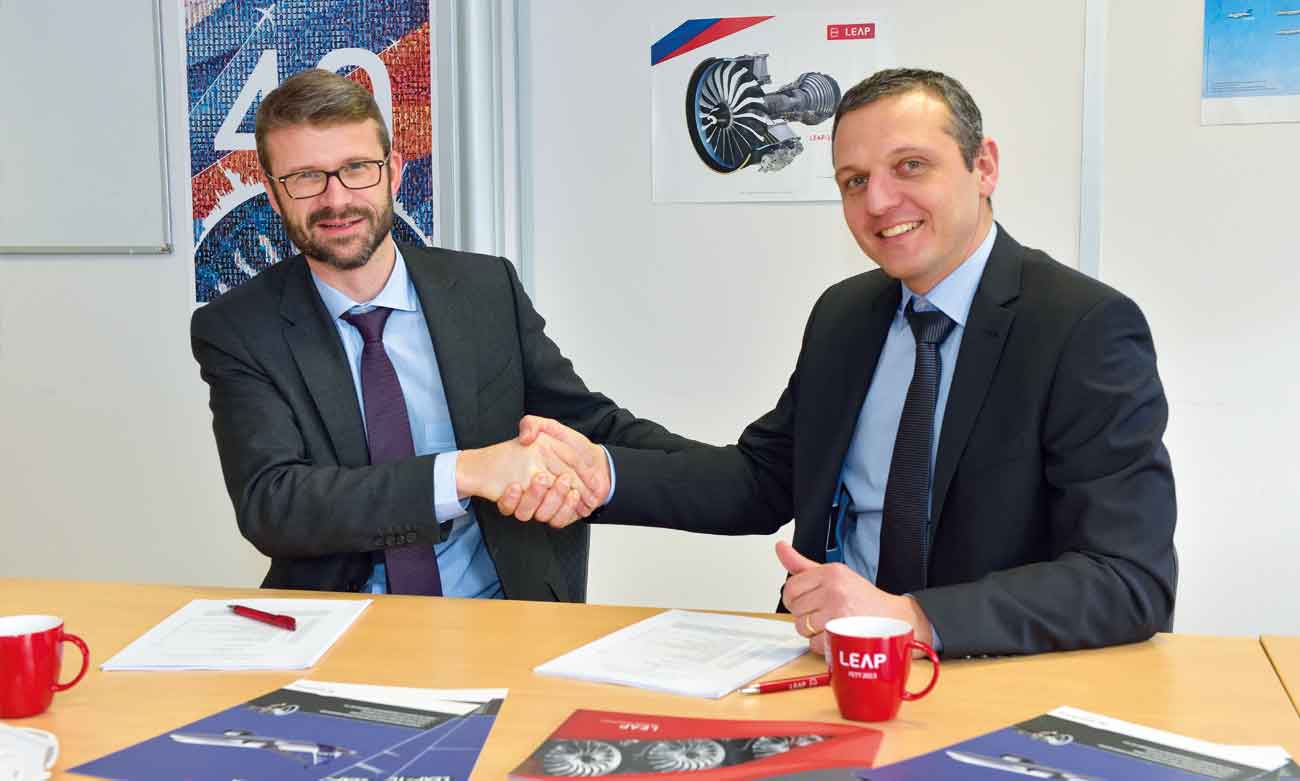 January 16th 2015, Villaroche, France –  CFM International, represented by its Executive Director Cédric Goubet, signed a 10-year contract with Dedienne Aerospace for the supply of all leap tooling (assembly, disassembly, maintenance, inspection, transport and storage) Snecma and GE for all LEAP customers worldwide. Dedienne Aerospace is Snecma's partner in CFM56 programs since 1989.
According to Cédric Goubet, "the signing of a contract with Dedienne will allow CFM to control the distribution of tools to its customers through exclusive sources selected after having demonstrated their ability to meet the long-term specifications very demanding. "
"The opportunity to bring CFM and its customers a very high level of support is more than an honor for us," says Cédric Barbe, CEO of Dedienne Aerospace. By signing this contract, CFM renews its confidence in the men and women of Dedienne Aerospace and gives us the chance to build our future together. "
Picture: Cédric Goubet, executive director CFM International et Cédric Barbe, CEO of Dedienne Aerospace.