Inauguration of new subsidiary in Singapore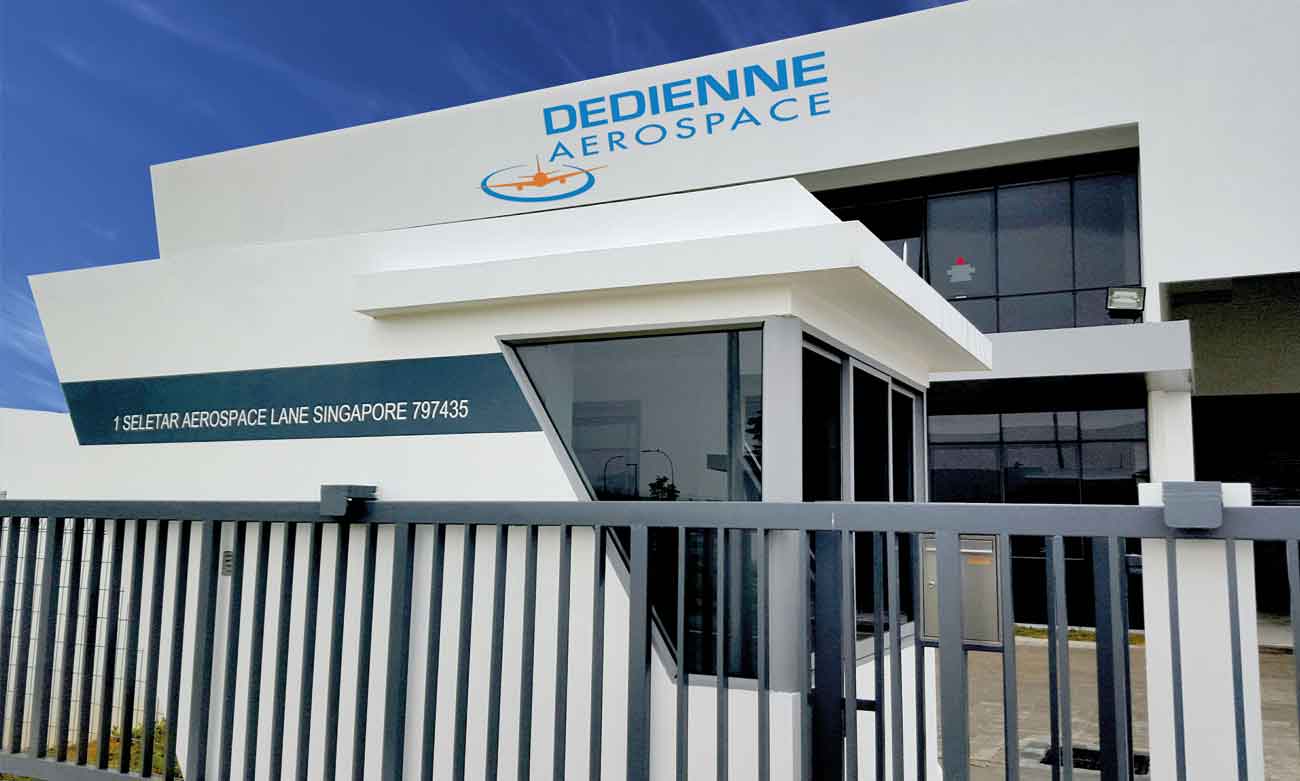 March 2016, Singapore – After Toulouse, Miami, Zhuhai and Dubai,  Dedienne Aerospace has invested in its new facility in Singapore. The 2500-m2 plant in Seletar Aerospace Park will be dedicated to maintenance tooling and GSE for the civil and defense aircraft markets. This factory will support the fastest growing programs in the market : Leap engines, Rolls-Royce engines but also a wide range of Dedienne Aerospace products. An on-site laboratory will provide all the needed tooling maintenance support to the airlines and MRO's in South-East Asia.
Our high-level customer support would be able to propose the tooling certifications, load-test and calibrations.
Given its proximity, expertise and to attain maximum customer satisfaction to our Southeast Asian clients, Singapore was an evident choice for Dedienne Aerospace.
Picture: The new Dedienne Aerospace facility in Singapore, 2016