Approval for the maintenance of Didsbury's hoists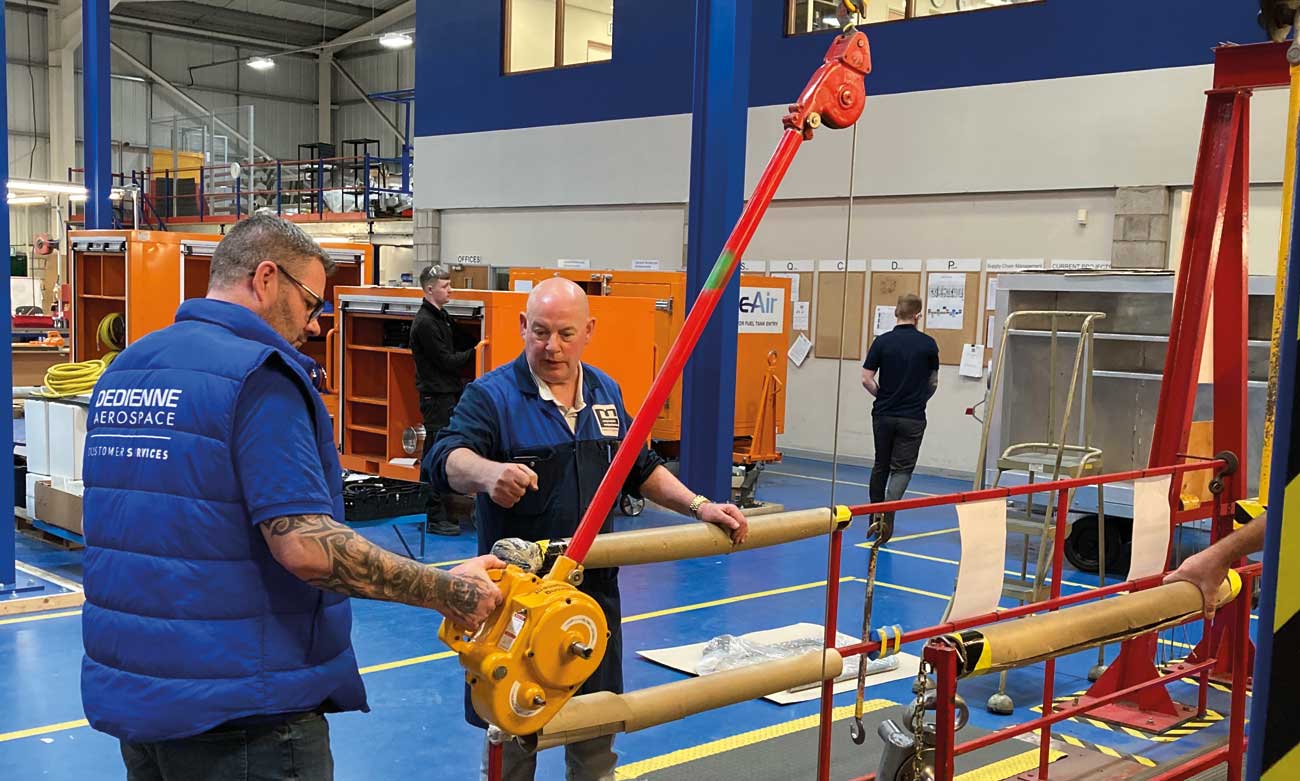 April 2022, Didsbury, England – Dedienne Aerospace is pleased to be approved by Didsbury Engineering Co Ltd as a services licensee for the servicing of Didsbury's hoists. The scope includes annual recertification, repair, maintenance, and full services for the next 3 years. The license covers multiple DEDIENNE production sites and services centers.
For DIDSBURY Engineering, as one of the aeronautical hoist's material worldwide leader, the customer's operational equipment needs to be robust, reliable, in prime working order and supported by a network that is both accessible and knowledgeable.
With its worldwide footprints, and as tooling professional, DEDIENNE AEROSPACE has been a confident partner for many years, and will fulfil servicing according to the highest standards of quality and reliability.
As an approved licensee, Dedienne Aerospace will also contribute to reduce its carbon footprint while sparing the logistic and transportation costs for its close customers.
With thousands of Didsbury hoists in service, Dedienne Aerospace is proud to support the service requirements and to continue this successful story to partner with Didsbury Engineering Co Ltd.
Pictures: March 2022 – Dedienne Aerospace team training by Didsbury