Dedienne Aerospace expands Mexico presence with new production facility in Quéretaro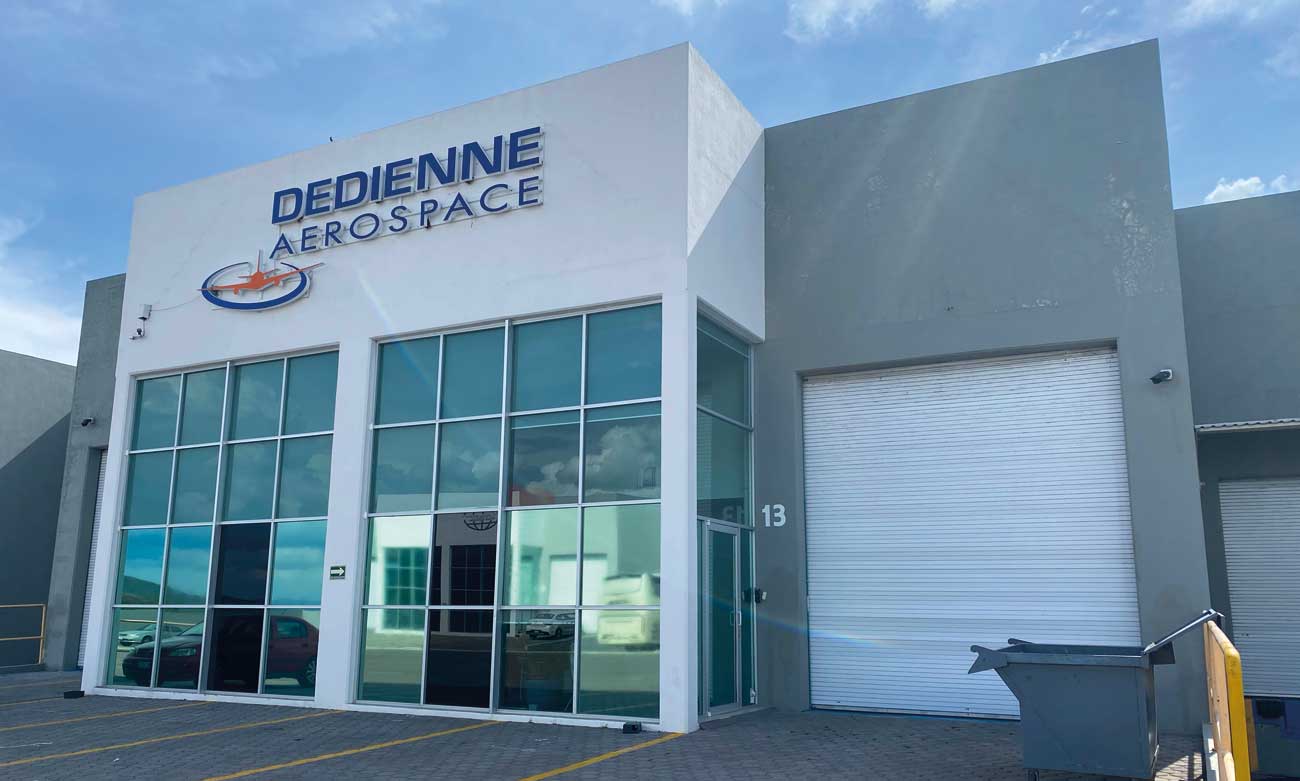 February 2020, Quéretaro, Mexico – Dedienne Aerospace expands its Central American manufacturing footprint by opening a new facility in Querétaro, Mexico. Dedienne Aerospace Querétaro will focus on the LEAP and GE programs who are strategically based in Mexico since many years. Locating this new plant in Querétaro will enhance the efficiency of the global supply chain for the LEAP and GE tooling programs. As an official licensee, Dedienne Aerospace Querétaro will be proud to be closer to the OEM's and also to support all the customers located in Mexico and central America.
The 3000 sqm plant will share management, supply chain, and administrative services. Operationnal since 2019, Dedienne Aerospace Querétaro will also provide a large range of services in order to support LEAP and GE operations.
"Dedienne's expansion in Mexico is a central element of our global growth strategy. Dedienne's expert team in Querétaro produces the products and services we offer worldwide and is instrumental to our company's success. This is also a strong commitment to our partners Safran Aircraft Engine and GE," said Karel Volot, president of Dedienne Aerospace.
With infrastructure in Singapore, Dubai, Europe, China and the America's, Dedienne Aerospace Querétaro will consolidate the worldwide presence of Dedienne Arospace. The geographic proximity and in-region expertise is a major asset to support LEAP & GE customers on-site. Dedienne's expertise with EIS provisioning will also be of value as airline customers enter service with CFM engines.
"Opening the first Dedienne Mexican site to produce our tooling and provide our services is an honor. We are excited to share this achievement, expand our footprint and support our partner who has given us the trust.This will also bring new jobs to the Querétaro community," said Ricardo Velazquez, Purchasing Manager of Dedienne Aerospace Querétaro.
Picture: February 2020 – Dedienne Aerospace – Quéretaro facility – Mexico