Long-Term Agreement with Pratt & Whitney for PW1100 GTF™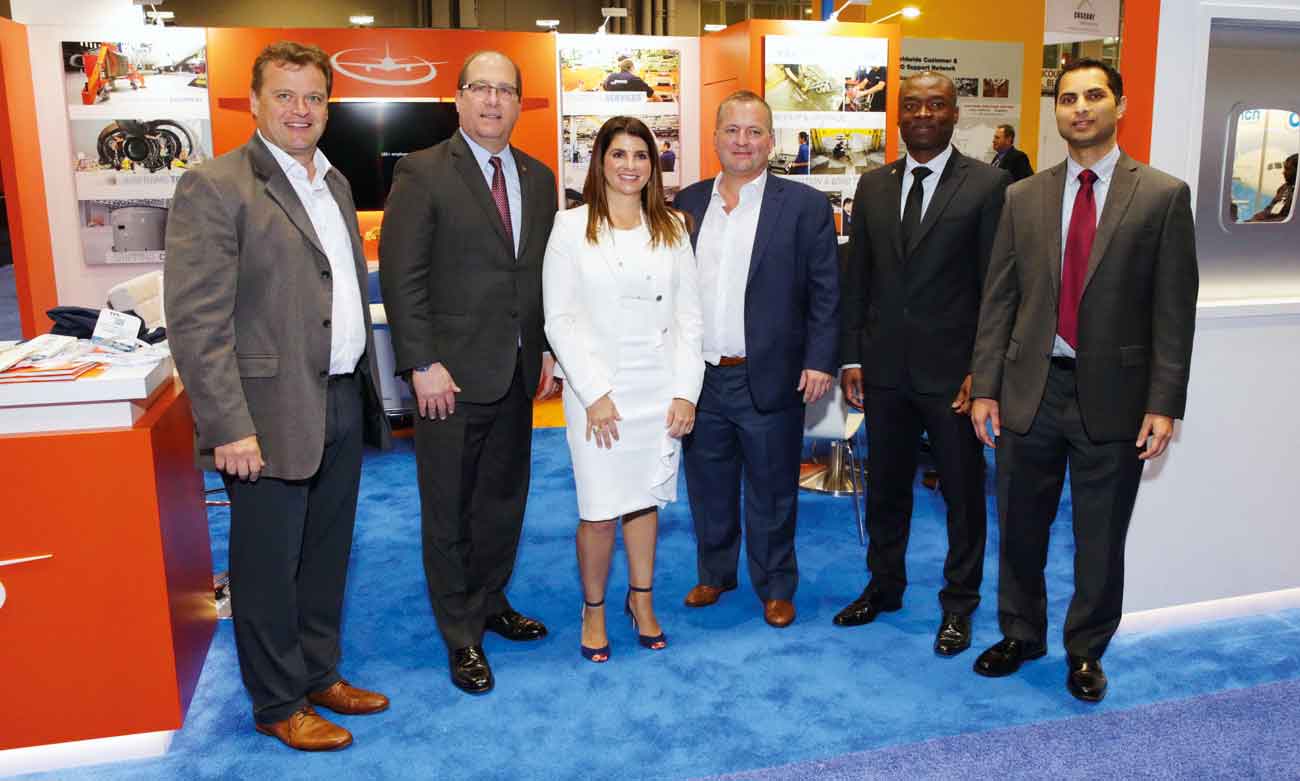 April 2018, Orlando, Florida, USA – Pratt & Whitney announced it has entered into strategic long-term agreement with Dedienne Aerospace for PW1100 Geared Turbofan (GTF) engine stands at the MRO Americas Conference in Orlando, Florida. This long-term agreement will further expand the Aftermarket supply chain and mark the first time that Pratt & Whitney's Aftermarket organization has entered into a long-term agreement with an engine stand supplier.
"It is imperative for us to set-up a worldwide supplier network that can guarantee the capacity we will need to meet the needs of our customers," said Heather Walton, senior director, Aftermarket Supply Chain. "These long-term agreements, which include competitive KPIs for turnaround times and cost recovery, will help Pratt & Whitney support airline customers, programs and aftermarket facilities."
"This is another step forward for us and we are very proud to have been chosen by Pratt & Whitney. We are now a part of this incredible Geared Turbofan journey. The customer will benefit from our expertise and our ability to deliver this important development program," said Karel Volot, President & CEO of Dedienne Aerospace LLC.
Under the five-year agreement, Dedienne Aerospace, who specializes in aerospace maintenance tooling for civil and defense markets, will provide engine stands for the PW1100G-JM engine.
In addition to the Long Term Agreement, Dedienne Aerospace and Pratt & Whitney are happy to announce a license agreement for PW1100 engine stands to support operations for all airline customers effective immediately.
Picture: From left to right: Wolfgang Neuwirth – Pratt & Whitney Project Manager of Dedienne Aerospace LLC, Joseph Sylvestro – VP of Aftermarket by Pratt & Whitney, Heather Walton – senior director, Aftermarket Supply Chain by Pratt & Whitney, Karel Volot – President & CEO of Dedienne Aerospace LLC, Willie Gaston – General Manager, Tool Support Services by Pratt & Whitney, Mohan Irvathraya – Associate Director, I.P. Licensing by Pratt & Whitney